Goa, a coastal state in the western region of India, is a great place to visit in April. It's easy to have a wonderful vacation in Goa in April because there are so many options available. The state is famous for its stunning beaches, beautiful architecture, cultural heritage, and vibrant nightlife.
As the weather remains warm and sunny in April, visitors can enjoy every moment here and they can go for swimming and water sports on the beaches.
Best time to visit Goa
The best time to visit Goa is during the peak season, which is from November to February. This is the most popular time to visit the stunning beaches as the weather remains pleasant with clear skies. In this season the range of temperature is from 20 to 30 degree Celsius. However, the season is also the busiest and most expensive season to visit the vibrant city.
Are you planning to visit Goa in April? Don't worry! Goa is a lovely destination to visit as well in April since there are fewer tourists then. It is also a great time for budget travelers as prices are low in April. Besides, you can attend all kinds of water sports throughout April in Goa.
Goa weather in April
April is one of the hottest months in Goa as the temperature in the day remains between 25° and 35°. April is the perfect month to visit this lovely city if you dislike rain while traveling because Goa barely experiences rain in April. Swimming at the beaches is a popular activity here in April as it is the hottest months in Goa.
Overall, April is a good time to visit Goa if you don't mind the heat and want to enjoy every moment there. Check here about Goa.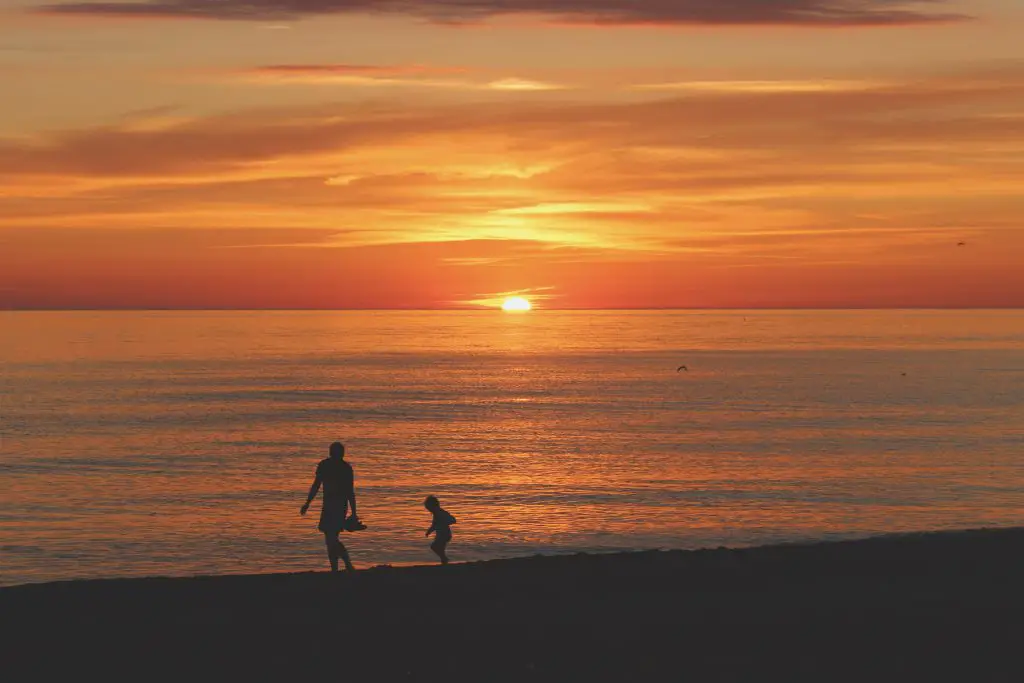 Goa trip in April
April is a great time to visit pearl of the Orient in India if you want to enjoy beaches in every way. As it is not a peak season here, you can enjoy every moment and make some unforgettable memories. If you travel to Goa in April, you can enjoy here:
Swimming: The major attraction of Goa is its beautiful beaches where you can swim and enjoy the day with your friends or family. April is the perfect month for swimming because it is the hottest month in the city.
NB: Be careful while swimming. Don't let kids dive or jump into water.
Local Foods: Goa has a unique cuisine that is a fusion of Indian and Portuguese flavors. While you are visiting Goa in April, don't miss the opportunity to taste local foods here. Most of the foods are seafood here as the city is in the coastal area and home to some beautiful beaches in South Asia.
Nightlife: Goa is also known for its vibrant nightlife, with some bars and casinos. Visitors enjoy their time here, day and night, as it is a tourist haven in India. While heading out to enjoy the nightlife in this area, you may take in live music, a nighttime view of the beaches, and some partying.
Things to do in Goa in April
Goa is known as a tourist paradise in India and also known as "Pearl of the Orient in India". There are a number of different things offered if you want to visit Goa on April. Here are the top 7 things to do in Goa.
Visiting South Goa:
South-Goa is a must visit destination while anyone is visiting Goa. If you go there, you'll find some pristine beaches that will steal your attention. It is also home to some famous churches and forts.
Some famous places to visit in that region are: Palolem Beach, Agonda Beach, Colva Beach, Benaulim Beach, Cabo de Rama Fort, and the Basilica of Bom Jesus.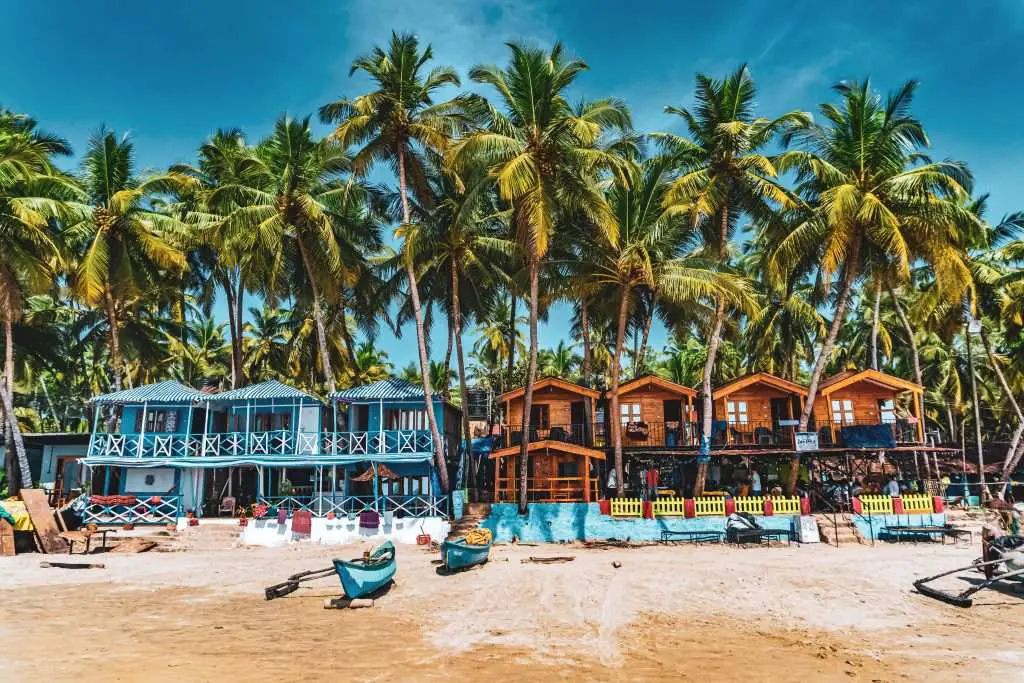 Visiting North Goa:
North-Goa is one of the most visited tourist spots in India and famous for its stunning beauty. If you wish to go shopping, North-Goa would be a fantastic option in the state because the area is home to numerous well-known Indian markets.
The region is also known for its vibrant nightlife, churches, and forts. Some famous places to visit in this area are: Anjuna Beach, Candolim Beach, Anjuna Flea Market, Saturday Night Market at Arpora.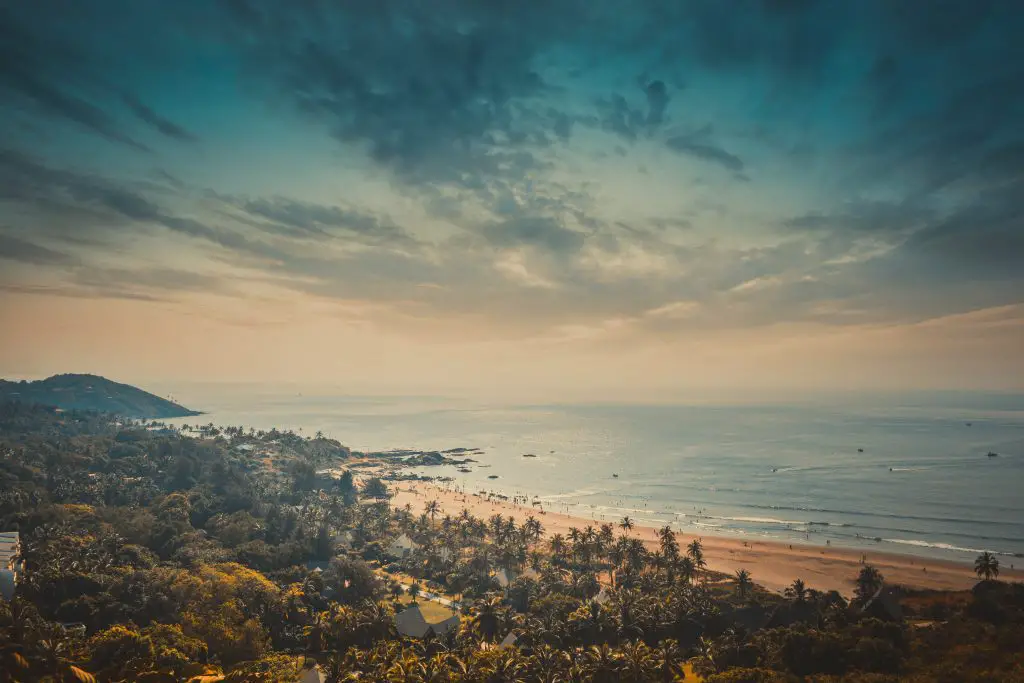 Explore Central Goa:
Central-Goa is in the state's heart, and the region is known for its rich cultural heritage and picturesque beaches. While you are visiting Central-Goa, don't forget to explore the historical old goa, which is home to some magnificent churches and historical landmarks.
Some must-visit destinations of the region are- The Se Cathedral, Fontainhas, Diver Island, Museum of Christian Art and many other historical and famous landmarks.
Scuba Diving in Goa in April:
Scuba diving is a popular pastime in Goa in April because of the state's continued dry weather and the clarity of the water at that time. As it is home to a wide range of beaches, scuba diving is famous here and you can experience from coral reefs to shipwrecks and aquatic life.
For scuba diving, Grande Island, Suzy's Wreck, and Pigeon Island are famous spots among the travelers. Here you can find some service provider which will help you provide scuba diving equipment and other important gears. However, they also offer training courses and guided dives for the beginners.
NB: It is recommended to choose a reputable scuba diving operator and follow the safety instructions.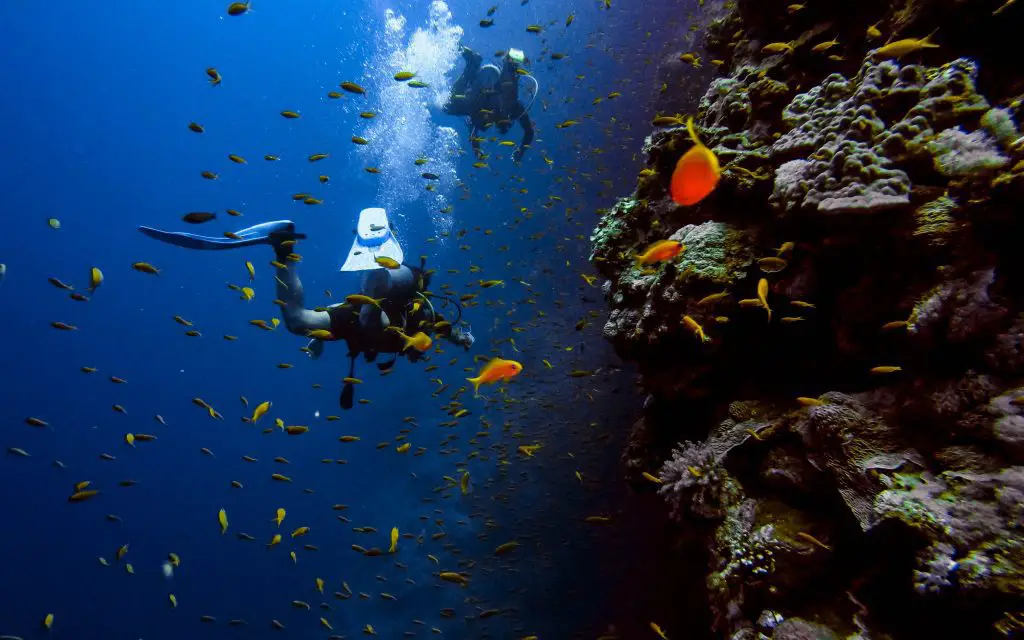 Paragliding in Goa:
Do you like adventure activity while traveling? If you do, Paragliding is one of the best options you can go for in Goa in April. This activity is a must-try in April because of the dry, clear weather. Arambol Beach, Anjuna Beach, and Keri Beach are a few of the well-known paragliding locations in Goa. These places provide breathtaking panoramas of the Arabian Sea and the surrounding area, providing for an unforgettable experience.
Here, the majority of paragliding businesses offer tandem flights with skilled pilots. They will provide you with all the necessary equipment and safety gears. Don't miss the opportunity to go for a thrilling ride here if you like adventure.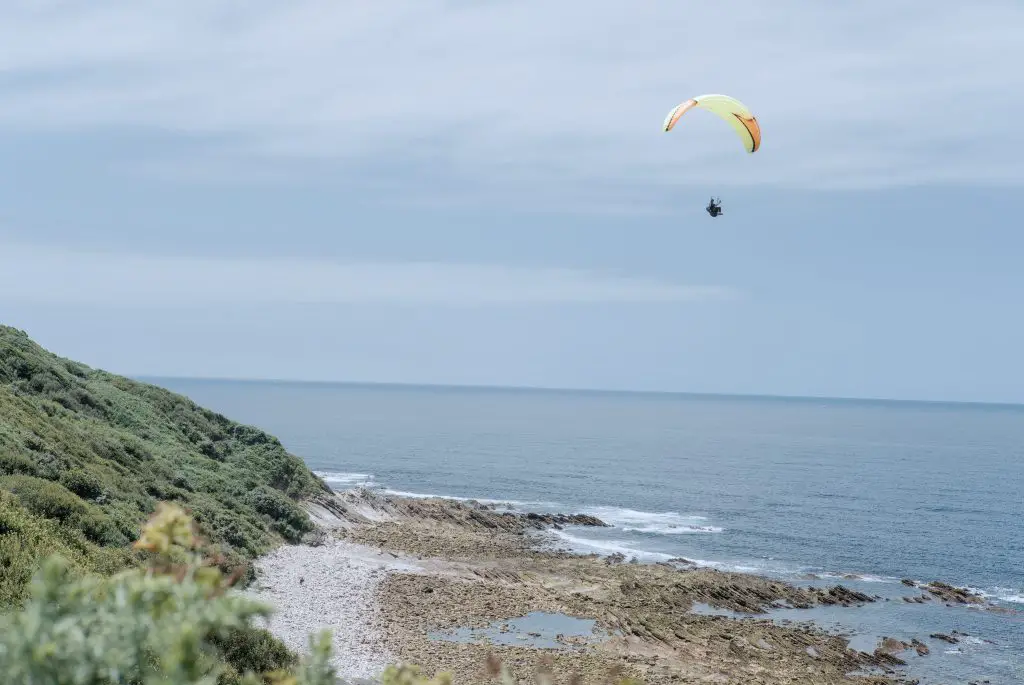 Parasailing in Goa:
Do you know what parasailing is? Parasailing is an adventure sport in which a person is towed behind a boat while attached to a parasail wing, also known as a canopy. The parasail wing is like a parachute and is designed to catch the wind and lift the rider into the air. So, the best beaches in Goa for this exciting and adventurous activity are Candolim Beach, Calangute Beach, and Anjuna Beach.
If you like to go to a parasailing ride, you can find some operators here and they will provide you with all the necessary equipment. Duration of the flights can range from 5 to 15 minutes.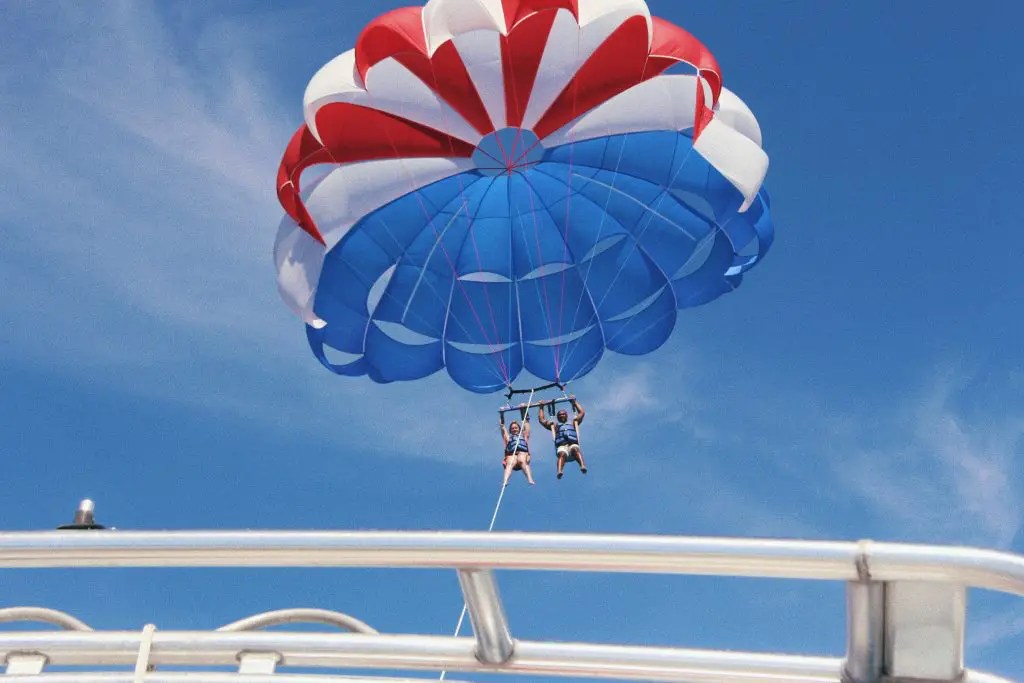 Snorkeling in Goa:
Snorkeling is swimming on the surface of the water while wearing a mask and snorkel, allowing you to observe the underwater world and marine life. It is a popular activity in Goa in April because of the dry weather and clean water. Grande Island, Bat Island, and Monkey Island are some of the famous places for snorkeling.
Snorkeling is a fun and easy way to experience the beauty if underwater world. You do not need any experience to go for this and everyone can go for it if they know swimming well. So, if you are interested in it, you can find some operators here who will provide you with all the equipment you need.