Thailand is renowned for its stunning beaches, islands, and crystal-clear waters. One of the most beautiful islands of Thailand is Hong Island, also known as Koh Hong or Ko Hong. This beautiful tiny island is in the Andaman Sea, off the coast of Krabi. The island is famous for its breathtaking views, white sandy beaches, coral reefs, and a variety of marine life.
Are you planning to visit Thailand? If yes, don't forget to include Hong Island in your tour plan.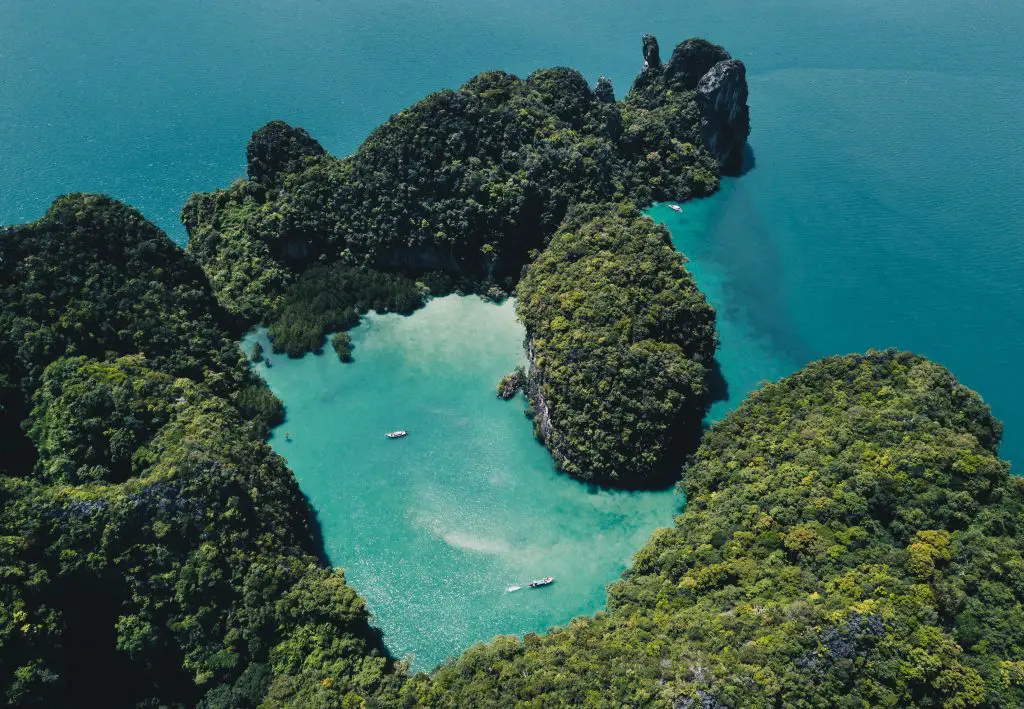 How to get to Hong Island
As Hong Island is directly off the coast of Krabi, it is easily accessible from Ao Nang Beach (most popular route). Though you can also reach there from Phuket, Railay and Phra Nang beach. From any of the mentioned place you can reach Hong Island by hiring a speed boat.
If you want to go there from Ao Naga Beach, buy tickets from the booths situated close to the beach. To get your preferred location, choose the operator and time at these ticket booths. There is a longtail boat, where up to six people can accommodate, which you can hire. Keep in mind that, you will get the service from 8 am to 4 pm and the rental cost will be between 2500 and 3000 Baht.
Places to visit in Hong Island
As Hong Island is a small island, there are not that many places to visit there. A one-day tour is enough for this island. However, there are some places to go to visit there:
Hong Lagoon:
Hong Lagoon is a hidden gem in the Hong Island. The lagoon is surrounded by towering limestone cliffs. The guests are amazed by a distinctive panorama of turquoise water and massive limestone cliffs when they enter the lagoon in a longtail boat or a speedboat through a narrow rock opening. If you want to go snorkeling or scuba diving, the blue lagoon is the ideal location.
Hong Beach:
There is a stunning white sand beach on the island's northern side, which is Hong Beach. The beach is surrounded by palm trees, which provide a breathtaking view of the nearby limestone cliffs and beautiful crystal-clear water. There is an entrance fee of 400 Baht per person on this island and then you are free to explore the picturesque island.
The beach is separated into two parts by an impressive limestone rock. On one side of the beach, you will see the jetty where you have just paid your entrance fee. On the other side, the most beautiful part of the island is waiting for you. In this part, you will find a beautiful bay to swim and do some snorkeling.
Things to do on Hong Island
While you are visiting Hong Island, you can enjoy plenty of things, including scuba diving, swimming, snorkeling, and many more. Let's know more about what you can do there:
Snorkeling:
As Hong Island is known for its crystal-clear water and vibrant marine life, the island is the ideal place for snorkeling lovers. You can go for snorkeling in both Hong Lagoon and Hong Beach. Here you can see the beautiful coral reefs, colorful fishes, and many more natural creatures.
The water around Koh Hong is generally clam, clear, and protected, making it safe and enjoyable place for snorkeling. You can also go for a guided tour, available in the island. Hiring the equipment also available here if you want.
Scuba Diving:
Scuba Diving is another popular activity in the island. The safe, protected, and crystal-clear water makes the island an excellent destination for the scuba diving lovers. Here you can enjoy a beautiful marine life and different types of environments. There are several dive sites available in the island. Some popular dive sites are- Koh Hong Pinnacle, Koh Lao Lading, and Koh Phak Bia.
Divers can enjoy the beautiful corals, vibrant marine life, and colorful fishes. There are also several diving operators in the area which provides scuba diving services and equipment rental.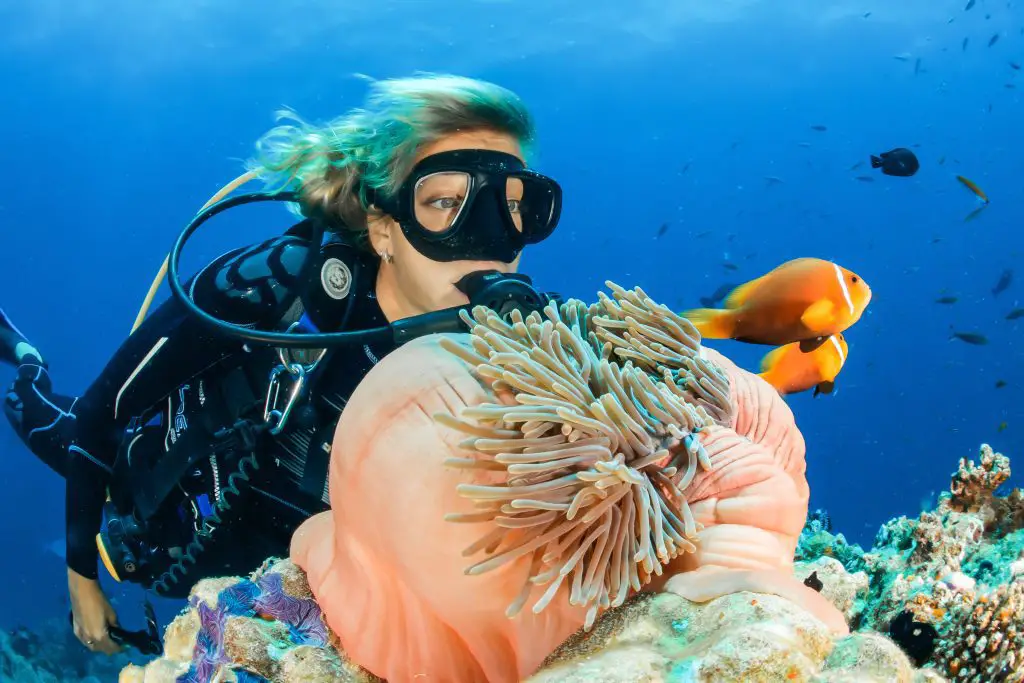 Swimming:
Another popular activity in the island is swimming. You can swim in both blue lagoon and the beach. Before swimming try to make sure that the water is clam. It is important to stay within designated swimming areas and follow safety guidelines.
Enjoy some drinks and snacks in Hong Island:
There are only two shops in the Hong Island. In these shops you can find some snacks, drinks, and souverains. Both of the shops are located in the main beach in the island's eastern side.
FAQ's
Can I stay in Hong Island?
No, there are no accommodation in the island. You cannot stay overnight in Hong Island instead you can stay in Ao Naga and take a day trip in Koh Hong.
What is the best time to visit Hong Island?
Though Hong Island is open throughout the year the best time to visit this island is November to April. During this period of time the weather remain dry and sunny, which is a perfect time to visit the island.
How long it takes time to reach Koh Hong from Krabi?
It takes 45 minutes to reach Hong Beach by longtail boats and 30 minutes by speedboat.