If you're dreaming of a tropical paradise with crystal-clear waters, soft white sands, and swaying palm trees, the Maldives is likely on your list of dream destinations. However, the Maldives is also notorious for being an expensive vacation spot, often catering to luxury travelers. But what if we told you that you can experience the beauty of the Maldives on a budget? Enter Maafushi Island.
Maafushi Island is a local island in the Maldives, located just a short distance from the capital city of Male. Unlike private resort islands, Maafushi Island is inhabited by locals, offering a unique cultural experience while still maintaining the breathtaking beauty of the Maldives. Here's everything you need to know to plan a budget-friendly trip to Maafushi Island.
How to go there
Traveling to Maafushi Island from different parts of the world requires a combination of flights and boat transfers and might be a little bit different based on where you live. Here's a general guide on how to reach Maafushi Island from the USA, UK, Europe, and India:
Maafushi From the USA:
First of all, you have to go to Male, the capital city of the Maldives. Several major airlines operate flights from various US cities to Male, with layovers in transit hubs such as Dubai, Doha, or Istanbul.
Once you have arrived in Male, you'll have to take a speedboat or a ferry to Maafushi Island. Speedboats are the fastest option, taking approximately 30 minutes to reach Maafushi Island, while the public ferry takes around 90 minutes.
From the UK and Europe:
Similar to US tourists, you have to fly to Male from major airports in the UK or European cities. Many International airlines offer direct or connecting flights to Male from London, Paris, Frankfurt, Amsterdam, and other major European cities.
After reaching Male, you can take a speedboat or a ferry to Maafushi Island, as mentioned above.
From India:
Several airlines operate direct flights from major Indian cities like Mumbai, Delhi, Chennai, and Bangalore to Male. Flight durations are relatively short, usually around 4-5 hours.
Upon arrival in Male, you can take a speedboat or public ferry to Maafushi Island.
Once you have arrived at Male International Airport, there are counters and booths where you can arrange for speedboat transfers or purchase ferry tickets to Maafushi Island. Speedboats can be arranged directly with the guesthouse or hotel you have booked, or you can utilize the public ferry services that operate on specific schedules.
History of Maafushi Island
Maafushi Island in the Maldives has evolved from a traditional fishing community to a popular tourist destination. It became one of the first local islands to embrace tourism, offering budget-friendly guesthouses for travelers. After the devastating 2004 tsunami, the island underwent a remarkable recovery, focusing on rebuilding infrastructure and developing sustainable tourism initiatives. Today, Maafushi Island is known for its beautiful beaches, turquoise waters, and diverse marine life, attracting visitors from around the world.
Geographical importance of Maafushi Island
Maafushi Island holds great geographical importance due to its proximity to Male, the capital city, and its central location within the archipelago. Its easy accessibility and connectivity make it a popular tourist destination. The island's natural beauty, with pristine beaches, aquamarine waters, and vibrant coral reefs, attracts beach lovers and snorkeling enthusiasts. Maafushi Island's rich marine biodiversity and environmental significance further enhance its appeal. Its strategic location allows visitors to explore nearby islands and diving sites. So, tourists come here to experience the allure of Maafushi Island, a gem in the Maldives.
Things to do on Maafushi Island
Exploring the Beautiful Beaches
Maafushi Island is blessed with pristine beaches that emit tranquility and natural beauty. One of the most popular beaches on the island is Bikini Beach, where you can soak up the sun on the soft white sands or take a refreshing dip in the turquoise waters. Another beach that you might consider visiting is the Public Beach, which offers a serene atmosphere and breathtaking views of the ocean. Relaxing on the beaches of Maafushi Island is an absolute must for any tourist or local for that matter.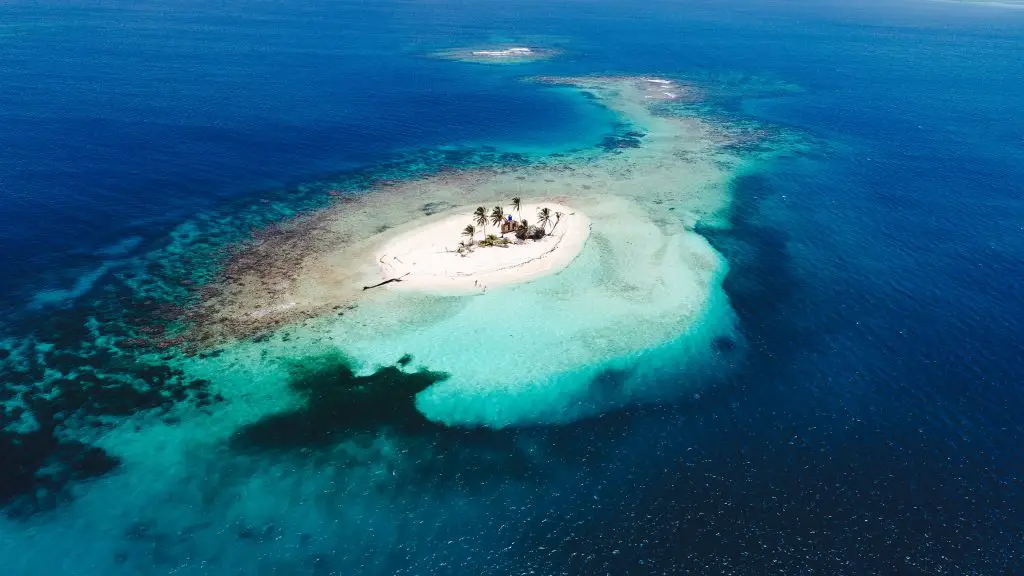 Engaging in Water Sports Activities in Maafushi Island
If you are a thrill-seeker or a water enthusiast, Maafushi Island could be a paradise of water sports activities for you. You can explore the aquatic underwater world through snorkeling and witness the colorful coral reefs and diverse marine life. If you're looking for a more immersive experience, scuba diving will allow you to delve deeper into the mesmerizing depths. You can also Jet ski and parasail which offers exhilarating adventures, providing an adrenaline rush while surrounded by the breathtaking beauty of the Maafushi island.
Embarking on a Dolphin Safari
Imagine the thrill of seeing dolphins leaping and playing in their natural habitat. Maafushi offers the opportunity to embark on a memorable dolphin safari. Hop aboard a boat and venture into the vast ocean, where you can witness these graceful creatures swimming alongside you. The best time to spot dolphins around Maafushi Island is during the early morning or late afternoon when they are most active. Don't miss this enchanting encounter with nature's wonders.
Indulging in Local Cuisine
No trip to Maafushi Island is complete without savoring the delectable Maldivian cuisine. From freshly caught seafood to aromatic curries, the island offers a culinary journey for your taste buds. Indulge in a traditional fish curry, known as "mas riha," which features a harmonious blend of spices and coconut milk. Try the local breakfast dish, "garudhiya," a fish soup served with rice, lime, and chili. For a quick snack, explore "hedhikaa," the Maldivian street food culture, which includes delicious treats like "bajiya" and "keemiya." Maafushi Island is home to various restaurants and local eateries where you can taste these mouthwatering delights.
Exploring the Island's Culture and History
Engage yourself in the rich culture and history of Maafushi Island. Visit the surroundings of Maafushi Prison to get insights into the island's past. Explore the Maafushi Mosque, a significant religious site, known for its intricate architecture and cultural significance. Don't miss the opportunity to witness traditional festivals celebrated by the locals, where you can experience the vibrant music, dance, and artistic performances that showcase the island's cultural heritage.
Enjoying Island Hopping Excursions
You can expand your exploration beyond Maafushi Island by engaging in thrilling island-hopping excursions. You can visit nearby islands like Gulhi, Guraidhoo, and Fulidhoo, each with its unique charm and attractions. Discover pristine beaches, radiant coral reefs, and traditional Maldivian communities. Engage in water sports, indulge in local cuisine, and immerse yourself in the distinct culture of each island. Island hopping allows you to witness the diverse beauty of the Maldives and create unforgettable memories.
Relaxing at Luxury Resorts and Spas
Maafushi Island is home to many luxurious resorts and spas that offer a serene oasis for relaxation and rejuvenation. Pamper yourself with world-class amenities, indulge in refreshing spa treatments, and unwind amidst breathtaking natural surroundings. Engage yourself in the tranquility of private villas or enjoy the stunning infinity pools overlooking the azure waters. The luxury resorts on Maafushi Island provide an unparalleled experience of comfort and peacefulness.
Shopping for Souvenirs
You can take a piece of Maafushi Island home by exploring the local markets and shops for unique souvenirs. From handmade crafts to sophisticated jewelry, you'll find a wide array of treasures to commemorate your visit. Visit the local market to browse through luminous fabrics, local artwork, and aromatic spices. Support local artisans and take home a piece of the Maldivian culture as a treasured memory of your time on Maafushi Island.
Enjoying Sunset Cruises
If you are a sunset lover, you can experience the breathtaking beauty of Maafushi Island's sunsets by embarking on a romantic sunset cruise. Sail across the calm waters, with the sky blazing in vibrant hues of orange and pink. Watch as the sun dips below the horizon, painting a picturesque canvas against the backdrop of the Maldivian islands. The calm atmosphere and charismatic views make a sunset cruise a truly delightful and memorable experience.
Exploring the Underwater World through Submarine Tours
Want to see beyond the water? Delve into the wonders of the underwater world by embarking on a submarine tour around Maafushi Island. Board a comfortable submarine and descend into the depths, where you'll witness an underwater paradise teeming with vibrant coral formations and an abundance of marine life. This unique experience allows you to explore the mesmerizing beauty of the ocean without getting wet. Discover the secrets of the deep and create lifelong memories of your adventure in Maafushi Island.
Engaging in Night Fishing Trips
Unleash your inner angler by joining a night fishing trip around Maafushi Island. Experience the thrill of fishing under the starry night sky while surrounded by the calm waters of the Maldives. Learn traditional fishing techniques from experienced local fishermen and try your luck in catching a variety of fish species. Cap off the fishing trip with a BBQ dinner prepared with your freshly caught fish. This immersive experience offers a unique glimpse into the local way of life and guarantees an unforgettable evening on Maafushi Island.
Experiencing the Vibrant Nightlife
As the sun sets, Maafushi Island comes alive with a vibrant nightlife scene. Explore beachside bars and restaurants that offer a lively atmosphere and a wide selection of beverages. Enjoy live music performances, cultural shows, and traditional dance performances that display the local talent. Engage with fellow travelers and locals, creating lasting memories as you dance the night away under the starlit sky.
Embracing the Beauty of Maafushi Island's Nature
Beyond the beaches and watersports, Maafushi Island is a haven for nature enthusiasts. You can take a stroll along the island's walking trails, breathing in the fresh ocean breeze and immersing yourself in the island's natural beauty. You will explore the lush vegetation and spot exotic birds and wildlife that call Maafushi Island their home. Take a moment to appreciate the serenity of the island's landscapes, from swaying palm trees to colorful tropical flowers. Maafushi offers a peaceful escape into nature, allowing you to reconnect with the environment and find solace in its peacefulness.
Places near Maafushi Island
Gulhi Island:
Discover the beauty of Gulhi Island, just a short boat ride away from Maafushi. This picturesque island beckons with its pristine beaches and crystal-clear waters. Immerse yourself in the laid-back atmosphere, explore the charming village, and indulge in water sports. To reach Gulhi Island, you can take a public ferry, which typically costs around $2 to $5 per person, or arrange a private speedboat transfer with prices ranging from $25 to $50 USD per trip.
Biyadhoo Island:
You can embark on a diving adventure at Biyadhoo Island, renowned for its captivating coral reefs and abundant marine life. Dive into the turquoise waters to witness vibrant coral gardens, tropical fish, and even sea turtles. To reach Biyadhoo Island from Maafushi, you can book a speedboat transfer through your accommodation, which generally costs between $20 to $40 per person for a round trip.
Sandbanks:
Escape to the secluded beauty of the sandbanks near Maafushi Island. These pristine stretches of sand offer a private oasis amidst the turquoise waters. Relax, sunbathe, and revel in the serenity of these idyllic sandbanks. The cost to visit the sandbanks can vary depending on the tour operator or package you choose. Boat transfers to the sandbanks are usually included in day tour packages, with prices ranging from $30 to $80 per person.
Male City: Vibrant Capital of the Maldives
Explore the vibrant capital city of Male during your stay on Maafushi Island. Uncover the rich history and culture of the Maldives as you wander through bustling streets, visit ancient mosques, and browse local markets. To reach Male City, you can take a public ferry, which costs around $2 to $5 per person for a one-way trip. Alternatively, you can opt for a speedboat transfer, with prices typically ranging from $25 to $50 per person for a round trip.
Please note that the fares mentioned are approximate and subject to change. It is advisable to check with local operators or your accommodation for the most up-to-date information on boat and ferry fares to these destinations near Maafushi Island.
N.B: Please refrain from littering and help keep our destinations spotless.