Introduction
Chittagong, officially known as Chattogram, is a port city and the cultural capital of Bangladesh. It is the second-largest city in the country. It is situated on the banks of the Karnaphuli River and is the largest seaport in the country. With its rich cultural heritage, natural beauty, and abundance of tourist attractions, Chittagong is the region to host most tourists in Bangladesh.
This lovely city is full of fascinating places to visit and things to do, such as old forts, lovely beaches, and luscious forests. In this blog, I will discuss the top 11 places to visit in Chittagong.
Top 11 Places to visit in Chittagong
Chandra Nath Hill:
Chandra Nath Hill is one of the most popular tourist attractions in Chittagong. It is in Sitakunda Upazilla just beside the Dhaka-Chittagong highway. It may not be the highest peak in the country, but the most popular peak.
The hilltop offers stunning views of the surrounding hills and plains. The hill is also home to one of the most famous Hindu temples, the temple of Chandra Nath. The temple is also believed to be the Shakti Peetha, the sacred tombs of Shaktism.
Patenga Beach:
Patenga Beach is a beautiful beach located just outside of Chittagong city gate. Palm trees and stunning views of the Bay of Bengal surround the beach. It is a popular spot for a get-together, picnics, sunbathing, and other beach activities. The nearby seafood restaurants offer delicious seafood dishes including Peyaju, making it a brilliant spot for relaxing with friends and family.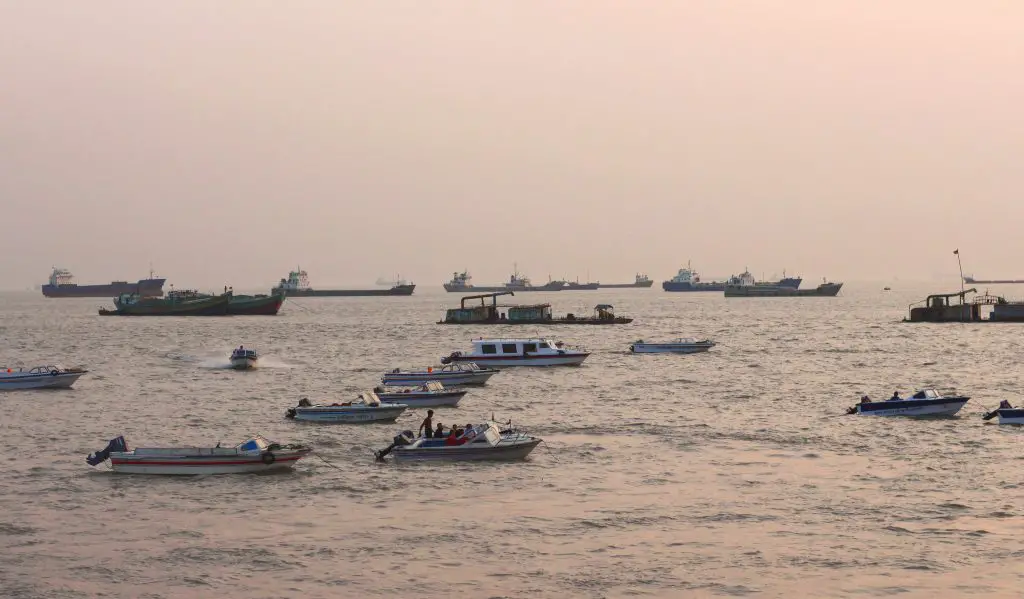 Foy's Lake:
Foy's Lake is an artificial lake and amusement park in Chittagong. It is a popular spot for boating, fishing, and picnicking. Lush greenery surrounds the lake and is home to a variety of bird species. There are also several restaurants and cafes and resorts near the lake, making it a brilliant spot to spend the weekend.
The place is also popular with school-going students and kids because of the amusement park. The amusement park is home to more than 30 rides. The park also hosts the largest water park in the country "The Sea World".
Entry Fee: BDT 300
Ethnological Museum:
The Ethnological Museum is situated in Agrabad, Chittagong close to the M.A. Aziz Stadium. It is the only ethnological museum in Bangladesh. It is a great place to learn about the history and culture of Bangladesh.
The museum has four galleries and eleven exhibition rooms. The museum portrays the daily life of different ethnic tribes of Bangladesh. This place features a variety of exhibits, including artifacts, photographs, and traditional musical instruments.
Entry Fee: BDT 5
Zia Memorial Museum:
Zia Memorial Museum, better known as Old Circuit House, is the place where former President General Ziaur Rahman and some of his associates were assassinated in 1981.
After the officers assassinated Ziaur Rahman, the government decided to transform the place into a museum. The Museum portrays different events of former president Ziaur Rahman's life. The museum has 17 galleries, furniture, and other equipment the president used.
Entry Fee: BDT 75
Chittagong War Cemetery:
Chittagong Commonwealth War Cemetery, better known as the war cemetery, is one of two 2nd-world-war cemeteries in the country. The cemetery is in the heart of Chittagong at Badshah Miah Chowdhury Road. As Chittagong was an important war front, many soldiers died there and were later buried in this cemetery founded by the British Army.
There are a pair of little, two-story houses with red brick exteriors and timber roofs on each side of the cemetery gate. A spectacular cross- or sword-marked altar and another red brick cottage may be found in the burial ground's center.
Bayezid Bostami's Mazar
The shrine of Bayezid Bostami, better known as Bayezid Bostamir Mazar, is famous in Chittagong. Hazrat Bayezid Bostami was a famous Sufi practitioner of Persia. He was also known as Sultan-ul-Arefin.
He was born in the city of Bostum and died in 874 AD. His name is associated with this famous dargah in Chittagong as some say one of his fingers was buried here. There is a lake inside the premises where you can see and feed hundreds of year-old turtles.
Sadhinota Complex:
Sadhinota Complex, better known as Mini Bangladesh or Zia Memorial Complex is an amusement cum historical park. The park has been decked with all the traditional structures of Bangladesh.
National Parliament Building, National Monument, Supreme Court, Ahsan Manzil, Curzon Hall, Lalbagh Fort, and other spectacular establishments in Bangladesh. The model of the relics has brought a piece of the whole of Bangladesh in front of the eyes.
Entry Fee: BDT 150
Sitakunda Eco Park:
Sitakunda Eco Park and Botanical Garden are in Sitakunda Upazila, about 30 kilometers away from Chittagong, beside the Dhaka-Chittagong highway. It is a glorious spot for nature lovers, as it is home to a variety of wildlife, including birds, amphibians, and monkeys. The park also features several hiking trails and a lake, making it a glorious spot for a one-day trip.
Entry Fee: BDT 5
Karnafuli River:
The Karnafuli River is one of the most important rivers in Bangladesh. Karnafuli river is the only river to host a hydropower station in the country. The hydropower station generates electricity using river waves. Besides, the Kaptai Dam saves the area from flooding and other natural calamities.
The river passes through Chittagong and is a well-liked location for boat trips, fishing, and other water activities. The river is also home to the largest seaport in Bangladesh as it is on the estuary of the Karnafuli river.
Chittagong Hill Tracts:
The Chittagong Hill Tracts is a mountainous region located in southeastern Bangladesh. The Chittagong Hill Tracts consist of three separate districts: Bandarban, Khagrachari, and Rangamati. Although they are separate administrative districts, they are part of the greater Chittagong.
It is home to several tribal communities, as well as spectacular natural beauty. The area is known for its waterfalls, lush forests, and mountain peaks. It is also home to a variety of wildlife, including boar, elephants, and deer.
How to go to Chittagong
From Dhaka:
You can go to Chittagong from Dhaka by road, air, and train. But the easiest way to travel from Dhaka to Chittagong is by air. The Journey takes approximately an hour. There are several bus companies that provide daily non-stop trips from Dhaka to Chittagong. The journey takes around 5 hours, and the fare is relatively low. There are also regular AC and Non-AC trains to Chittagong.
From other Bangladeshi cities:
There are bus services from almost every city to Chittagong. And even if there isn't one, you can always go there by first going to Dhaka. There are direct flights from Sylhet, Rajshahi, Saidpur, Cox's Bazar and Jessore. And Train services are also available from most of the cities.
From India:
The easiest way to travel from India to Chittagong is by air. There are several flights from major Indian cities to Chittagong and the journey usually takes around 1-2 hours.
From USA:
Traveling by plane is the most convenient option from the USA to Chittagong. There are numerous foreign flights available, and they arrive in Chittagong, Bangladesh, in between 16 and 20 hours on average.
Conclusion
Chittagong is a beautiful and culturally rich city located in Bangladesh. It is full of fascinating tourist attractions, such as historic monuments, beautiful beaches, and lush forests. The city and its people are very affectionate and welcoming, and you are going to enjoy every moment of the journey.
Caution: Always remember to dispose of your waste responsibly by using designated trash cans and never littering on the streets or in natural areas.