Welcome to Incredible Asia. It's been a very long time since we last wrote about any Place in Thailand. If you are new to our site, you may check the following articles on Hong Island & Bangla Road. And if you are here for experiencing Khai Nai island, continue reading.
Imagine stepping on an island that looks like it was plucked right out of a postcard – soft white sand, turquoise water and a gentle breeze blowing in your face. Located in the Andaman Sea off the coast of Phuket in Thailand, Khai Nai Island is a tropical paradise that promises an unforgettable experience. Whether you are an adventure enthusiast, a beach lover or just want to take a quiet getaway, Khai Nai Island has something for everyone.
Location of Khai Nai Island
Located about 15 km north-east of Phuket, Khai Nai is easily accessible via a variety of routes. Visitors can take a ferry or speedboat from the mainland of Phuket, making this a perfect day trip or longer stay. The island's proximity to other popular tourist attractions such as Phang Nga Bay and James Bond Island makes it an ideal addition to any itinerary.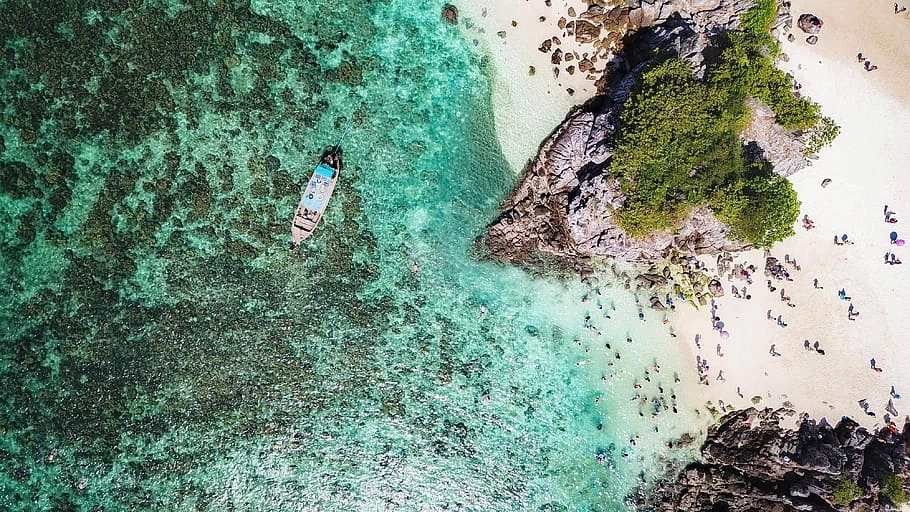 Natural beauty and peace
As soon as you set foot on Khai Nai Island, you will be greeted by its stunning beaches that stretch along the island's coastline. Powder white sand and crystal clear water provides a picture perfect setting for a shock. The island's untouched beauty and tranquil setting make it a haven for those seeking a respite from the hustle and bustle of city life.
Snorkeling and diving in Khai Nai Island
Beneath the sparkling waters surrounding Khai Nai Island lies a whole new world waiting to be explored. The island has many coral reefs filled with colorful marine life. Snorkeling and diving enthusiasts can explore this underwater paradise and get close to vibrant coral reefs and exotic fish species. This experience will take your breath away.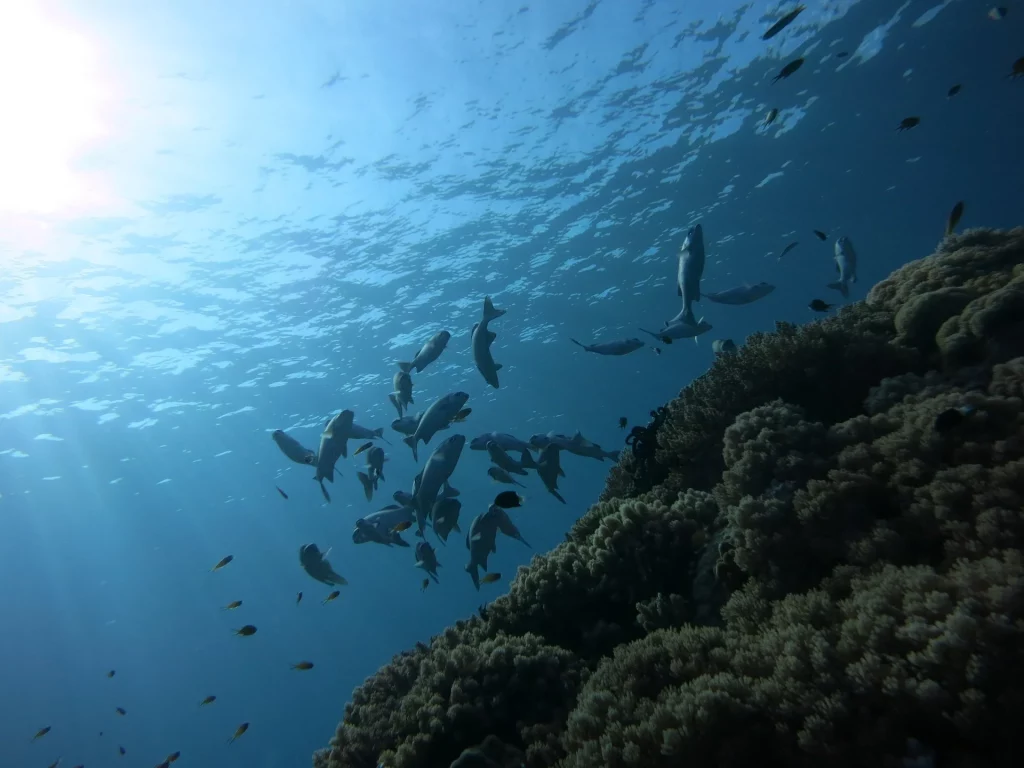 Water sports and activities
For adrenaline junkies, Khai Nai Island has a variety of exciting water sports. Hop on a jet ski and zip through the crystal-clear water, feeling the wind rushing ahead. Kayaking is another popular option, allowing you to explore the island's coastline at your own pace. If you're traveling with friends or family, don't miss out on the fun banana boat that everyone will laugh about and hold on to.
Relax on the beach
For a more relaxing experience, Khai Nai Island offers the perfect place to relax on the beach. Lounge chairs and umbrellas line the banks, inviting you into the tropical sunshine. Relax on the beach and feel the soft sand between your toes, and let the soothing sound of the waves wash away your worries. For the ultimate relaxation, rejuvenate your mind and body with a beach massage or spa treatment.
Local food and snacks
Exploring Khai Nai Island wouldn't be complete without tasting the local food. Along the beach, restaurants and food vendors offer a variety of traditional Thai dishes and delicious seafood. Dine on mouth-watering seafood stews, spicy curries and savory stews, all made with fresh ingredients. Enjoy signature drinks and refreshing warming wines to quench your thirst to perfect the island's tropical atmosphere.
Exploring near the Khai Nai Island
While Khai Nai Island itself is an interesting place, the neighboring islands offer other opportunities for exploration and adventure. Take an island cruise and discover each island's unique features and attractions. From the stunning limestone cliffs of Phang Nga Bay to the iconic James Bond Island, each stop along the way will reveal a different side of the area's natural beauty
Wildlife and Nature Conservation
Khai Nai Island takes great pride in its commitment to the conservation of its natural resources. Efforts are being made to protect the island's fragile marine life and ecosystems. As a tourist, it is important to be responsible in tourism by following guidelines and respecting the environment. By doing so, we can ensure that future generations can enjoy the beauty of the island.
Explore Local Culture
In addition to its natural attractions, Khai Nai Island has a impact of Thai rich cultural heritage and history. Explore the island's past and discover its cultural significance through local traditions, customs and rituals. Interact with the friendly locals, learn about their way of life, and gain a greater appreciation for the island's traditional tapestries.
Spend Time with Cats
One of the attractions of Khai Nai Island is the presence of cats. The island has a friendly atmosphere of cats roaming the beaches and interacting with guests. These beautiful and curious creatures have become part of the island's identity and captured the hearts of many. Whether you're relaxing on the beach or taking a leisurely stroll, if you meet a playful kitten or a gentle dog looking for some attention and love as you add extra warmth and passion to your island experience don't be in awe if these cute feline companions join you . Khai Nai Island fish are a fascinating reminder of the harmonious coexistence of nature and island visitors.
Best time to visit
To get the most out of a trip to Khai Nai Island, it's important to consider the weather and tourist seasons. The island experiences a temperate climate throughout the year, with warm temperatures and occasional rainfall. The peak tourist season is usually during the dry months of November to April, when the weather is pleasant and ideal for outdoor activities. However, visiting during shoulder seasons like May and October gives you a quieter experience with fewer people around.
Accommodation options in Khai Nai Island
If you want to extend your stay on Khai Nai Island, you'll find accommodations to suit your tastes and budget. The accomodation options are limited in the island. However, you can find hotels and resort in nearby big island. From luxury beach resorts offering breathtaking views and world-class amenities to luxury hotels and villas, there is something for every traveler Many facilities offer direct access to the beach, and offer you wake up to the sound of the waves and experience the beauty of the island right on your doorstep.
Safety and Travel Advice
In order to have a memorable and hassle-free trip to Khai Nai Island, here are a few tips to keep in mind:
Use sunscreen, a hat and sunglasses to protect yourself from the rays of the sun.
Bring your own snorkeling equipment if you have it, or you can rent equipment on the island.
Don't forget to bring a waterproof camera to capture amazing underwater scenery.
Stay hydrated by carrying a water bottle and drinking plenty of water.
Respect the island's ecology and follow guidelines and regulations issued by local authorities.
Be careful to avoid sunburn, and apply mosquito repellent, especially in the evening.
For a quiet, peaceful experience, plan your visit on weekdays.
Check the weather before you travel, and consider rescheduling in case of heavy rain or storms.
Transportation to Khai Nai Island
Getting to Khai Nai Island and surrounding areas is relatively easy. The island itself is small and you can explore it on foot. Public transport such as taxis or tuk-tuks are readily available for long distances. You can also arrange individual transfer for greater experience. If you are planning to drive, be aware of parking lots and any fees associated with them. It is always advisable to book your car in advance to ensure a smooth and hassle-free trip.
Conclusion
Khai Nai Island beckons travelers with its breathtaking beauty, tranquil atmosphere and numerous activities to enjoy. Whether you are looking for adventure, relaxation, or cultural exploration, there is something for everyone in this tropical paradise. From snorkeling in vibrant coral reefs to lazing around on pristine beaches to indulging in delicious food, every moment spent on the Island is memorable so take you pack bags, embrace the charm of these hidden gems and embark on a journey of discovery that will leave memories to cherish for a lifetime.
FAQs
Is there an entrance fee to Khai Nai Island?
There is usually an entrance fee that pays for maintaining and preserving the island. Fees are generally reasonable and support conservation efforts.
Can I bring my own snorkeling gear, or can it be rented on the island?
While you can bring your own diving equipment, there are also options to rent on the island. Equipment rental is flexible and provides high quality equipment for snorkeling adventures.
Are there restrictions on fishing or gathering shellfish on Khai Nai Island?
To protect the island's marine life and ecosystems, the authorities generally does not allow fishing and shellfishing on Khai Nai Island. It is important to overcome these restrictions and help preserve the natural resources of the island.
Are there facilities for visitors with disabilities on the island?
Unfortunately,the Island may not have many facilities, especially for visitors with disabilities. However, it is advisable to check with tour operators or resorts before inquiring about accessibility and accommodations for individuals with disabilities
Can I visit the Island as part of a guided tour from Phuket?
Yes, there are guided tours from Phuket that include Khai Nai Island in their itinerary. These tours often offer excursions, activities and guides with knowledgeable skills, making it a convenient and informative way to explore the island and surrounding areas