Maldives, officially known as the Republic of Maldives, is an archipelagic country in the Indian Ocean. Owning More than 1200 islands and 26 coral islands, this country is heaven for tourists wanting unworldly luxuries. But its expensive tourism sector drags on that thirst. But those who are fortunate enough to afford the expenses should visit the Maldives at least once in their life. Let's know a little more about this amazing country and Maldives' cities.
Official Name: Republic of Maldives
Spoken language: Dhivehi, English
The official unit of currency: Rufiyaa (MVR)
Capital: Male
Population: 0.5 million
Average International Tourist: 1.5 million per year
Parliament Type: Unicameral
UNESCO Heritage Sites: None
Top Cities to visit: Male, Fuvahamulah, Hulhumale.
Top 10 tourist attractions in Maldives
Male Island:
Male, the capital of the Maldives, is the country's largest and one of the most populous cities in the world. Because of its proximity to most of the Maldives' attractions, it is the top destination for tourists. There are Old Friday or Hukuru Mosque made of coral stone, Male Fish Market, Varunula Raalhugandu, Malé National Museum, Muliaage Palace, and Tsunami Monument.
This island is a perfect place for snorkeling and surfing. The island is 4 km away from the airport, and you can go there by taxi. Apart from this, you can also go there by ferry and speedboat.
Hulhumale Island:
Hulhumale is the central-most island of the country. The island is quite popular with tourists for its low-cost hotels, restaurants, and proximity to the capital. Located just 2 kilometers from Male Airport, you can reach the Hulhumale island in 10 minutes. Some of the top attractions here include Hulhumale Beach, Hulhumale Central Park, HDC Building, and Hukuru Miskiy.
Baros Island:
Baros island is a luxurious resort island administrated by the Maldivian government. The island is famous for honeymoons and some of the top attractions of this island are waterskiing, windsurfing, waterboarding, and canoeing.
The weather here is pleasant throughout the year. So, this island stays at the center of attraction all the time. The only way to get there from the airport is by speedboat or ferry. The average traveling cost here without airfare is around $500-1000 US Dollars.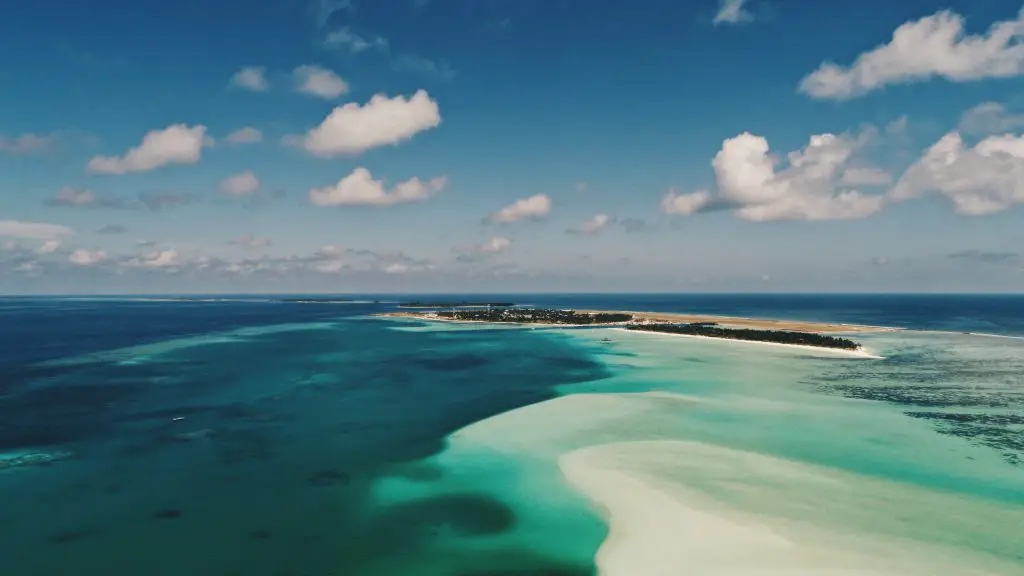 Banana Reef:
Banana Reef is in the North Male Atoll and is one of the most famous diving sites in the Maldives. People also know this place as Githunguri. This 330-yard-long coral reef circulates vibrant hues across the ocean surface. This place is famous for activities like scuba diving, jet skiing, and snorkeling. Biyadhoo island, Alimathaa island, and Manta Point are some of the top places here.
Vabbinfaru Sea Beach:
This is one of the most visited public sea beaches in the Maldives. What makes this island popular with tourists is the availability of adventurous activities here. When you walk down the sea and colorful fishes cover you, you will feel you are inside an aquarium. The beach is only a 30-minute speedboat ride away from Male International Airport.
The bioluminescent beach of Vaadhoo Island:
A bioluminescent beach means a beach where the sea sparkles a green or neon blue light. It's because of a chemical process called bioluminescence, which allows living things to produce light in their body.
The ethereal-looking beach is situated in Raa Atoll. This place stays on the top of the bucket list for honeymooners and even adventurers. You can go there either by seaplane or speedboat. The seaplane offers a two-way trip for USD 450 and takes approximately three hours to reach. On the other hand, a Speedboat costs USD 35, but speedboats are only available from Raa Atoll resorts.
Huvahendhoo Island:
This spot is situated in Dhangethi, and it is 91 km away from the capital. Any person can experience a new lease on life thanks to Huvahendhoo's tranquil waters and lush surroundings. This tourist destination is one of the best since it was made for people of all ages, not just Maldivians. The top chefs and employees are employed by these establishments to give travelers the best service possible.
Fullhadhoo Beach:
This beach is not like other Maldivian beaches as it stays less crowded for most of the year. If you are looking for some alone time on your trip, this spot can be heaven. It is only a four-hour speedboat ride away from the Male Airport.
Maafushi Island:
This spot is one of the most famous islands in the country despite not having world-class 5-star resorts. The place is famous for its sandy beach and sparkling water. This solitude is 27km away from the Male Airport and you can go there by speedboat. Windsurfing, kayaking, scuba diving, and paddle boats are available here to make your trip even more exciting.
Mirihi Island:
Mirihi is a small island located in Alif Dhal Atoll, 91 miles away from the capital. You can go there by speedboat. This island can be considered a paradise for honeymooners. This island can give the newlyweds a feeling of Adam and Eve as it is a very quiet place and away from all the distractions of the city.
Famous Activities in Maldives
Kayaking:
Maldives' most famous support kayaking will introduce you to the best adventures. You will undoubtedly enjoy paddling your kayak on the water. This quest with water will fill you with self-confidence and you will be ready to enjoy every sport with full determination. For this, you will have to spend around $70-80 dollars.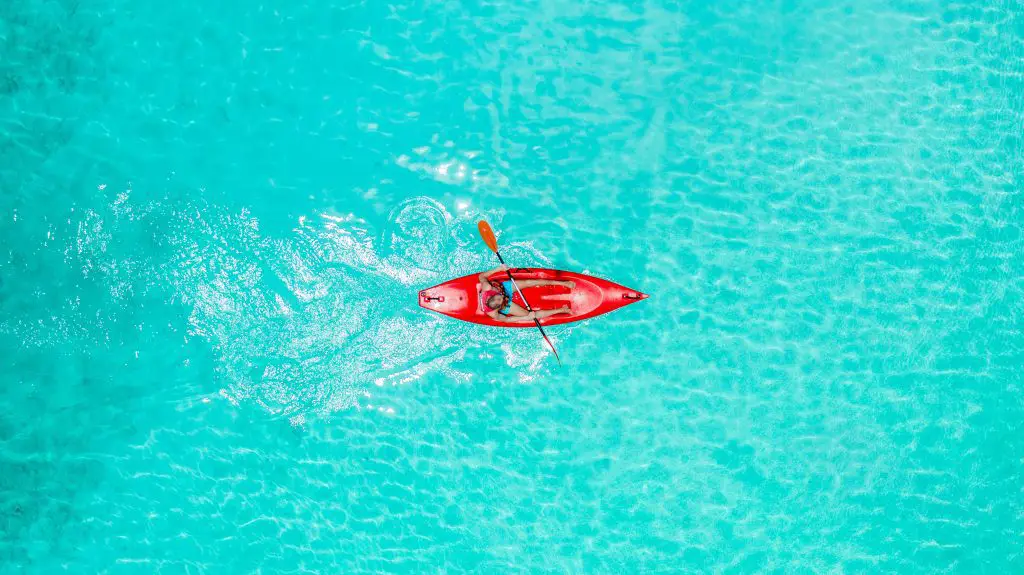 Scuba Diving:
Scuba Diving is one of the most famous activities in the Maldives. People consider Kaduma Thilla as the best place for scuba diving. You can witness different types of sharks, colorful fish, turtles, and many other sea creatures here.
A guide will accompany you throughout your diving session and give you all the necessary information. The cost of a scuba diving package ranges from $35-$50. Scuba Diving may give you a feeling that choosing to visit The Maldives was the best thing you ever did.
Snorkeling:
If you have trouble with scuba diving, then snorkeling is the second-best alternative. Snorkeling facilities are available in Nemo Reef, Turtle Reef, and a variety of other reef points. The cost of a snorkeling trip ranges from $10-$30. If you don't have any water-related phobias' you should go the furthest distance for Snorkeling. This activity will give you a strange feeling and when the trip is completed, it will be one of your best experiences.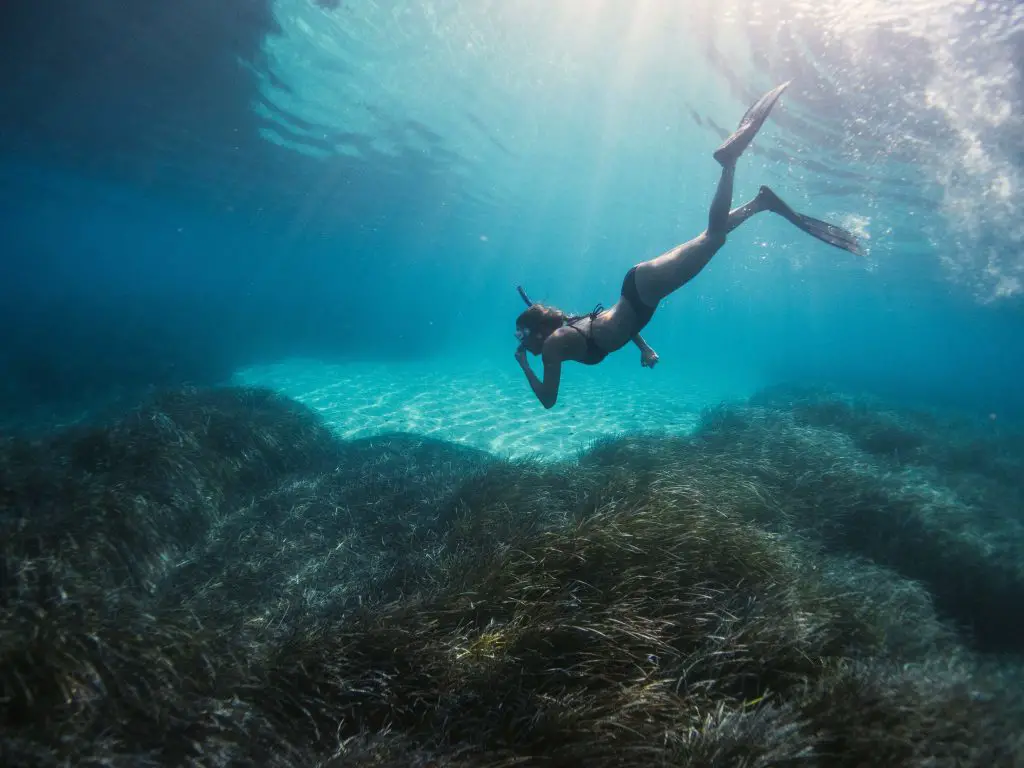 How to get Visa
Maldives has Embassies and consulates in 14 countries including Bangladesh, India, Pakistan, Sri Lanka, Belgium, and the UK. The country provides visa-free access to almost every country if they have satisfied the basic entry requirements. The requirements stated on Maldives' Immigration website are mentioned below:
A passport or a travel document with Machine Readable Zone (MRZ) with at least 1 month's validity.
A pre-paid hotel booking/accommodation.
Sufficient funds to last for the intended period of stay in Maldives.
Confirmed onward/return tickets to the home country or country of residence (not applicable for valid resident permit holders).
Entry facilities to their onward destinations; for example, the visa.
Traveler Declaration must be filled in and submitted by all travelers traveling to and from Maldives, within 96 hours of the flight time. The form has to be submitted electronically via IMUGA.
Yellow Fever Vaccination Certificate, if applicable. Click here to check the Yellow Fever endemic countries.
Reference: Maldives Immigration | | Republic of Maldives
Entering Maldives
Male International airport is currently handling more than 50 flights per day to 22 countries. Most South Asian and Middle Eastern Countries have direct flights with Maldives. However, if your country does not have one, you can always go to UAE and then board a connecting flight to the Maldives.
Maldivian Food
Coconuts and Food heavily influenced Maldivian Food culture. The skipjack Tuna is probably the most famous fish in Maldives as it can be served both fresh and dried. yellowfin tuna (kanneli), bigeye scad (mushimas), and frigate tuna (raagondi) are also very popular. As Maldives was a prime location for trade in the past, cuisines from all around the world have affected the Maldivian diet.
Visiting Maldives can be very expensive if you don't plan it beforehand. Maldives is a hostpost for honeymooners and couples, so the facilities are designed to suit the couples' needs. So, It is a good idea to make a group of at least four people if you want to cut down the cost if you are not going with your partner.